Ronald Tavel:
Writer, Director, Actor
Ronald Tavel (May 17, 1936 – March 23, 2009) was an American writer, director, and actor, best known for his work with Andy Warhol and the Factory.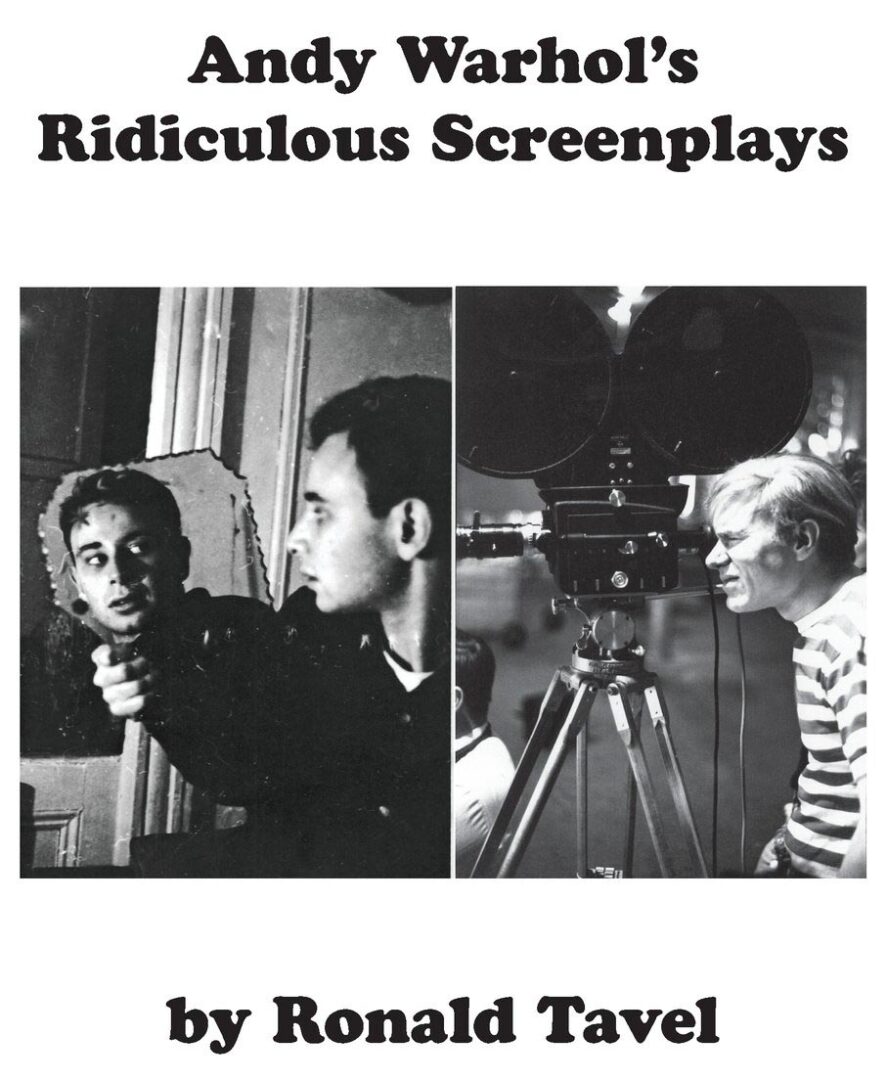 ********We are pleased to announce for WARHOL / TAVEL FANS********
Please see safe link below to an audio adaptation of Tavel/Warhol's Suicide. Produced by Geoffrey Lokke of The Columbia University Film and Theater Department.
Mustafa evokes the hypnotic, mesmerizing effect of Ronalds voice in the movie,
:https://geoffreylokke.com/news/2020/8/21/episode-003-suicide
Kudos to Lokke for keeping Tavel's work alive and relevant in this crazy world of today!
To get a feel for what it was like when two ground breakers collaborated in the 60's buy or download Andy Warhols Ridiculous Screenplays, by Ronald Tavel
by Fastbook Press, available on Amazon.
Excerpt:
'Warhol, upon hearing Tavel for the first time, reading from his manuscript of Street of Stairs, at Cafe Metro in Greenwich Village remarked to Gerard', "It's like hearing the snake from the garden of eden. I've found my filmmaker"
Andy Warhol's Ridiculous Screenplays – Book Launch With Promotion by Mark Seigel - November 30, 2015
Andy Warhol's Ridiculous Screenplays is a fascinating first-person account of writer Ronald Tavel's experiences collaborating with the artist on his films from the winter of 1964 through the summer of 1967.
During this period, Tavel wrote seventeen screenplays for Warhol, including some of the most significant works in the artist's filmography and in American underground film, more broadly: "Screen Test #2," "The Life of Juanita Castro," "Horse," "Vinyl," "Kitchen" (all 1965), "Hedy," and two sections of "The Chelsea Girls" (both 1966).
The nature of filmmaking in Warhol's Silver Factory of the mid-1960s meant that Tavel's role as a screenwriter was not restricted to a film's pre-production. In most cases, he was responsible as well for directing, performing, and facilitating the performance of the screenplays during the filming itself. - From the introduction by Marc Siegel
Includes Tavel's essay "The Roots of the Theatre of The Ridiculous in the Scripted Films of Andy Warhol"